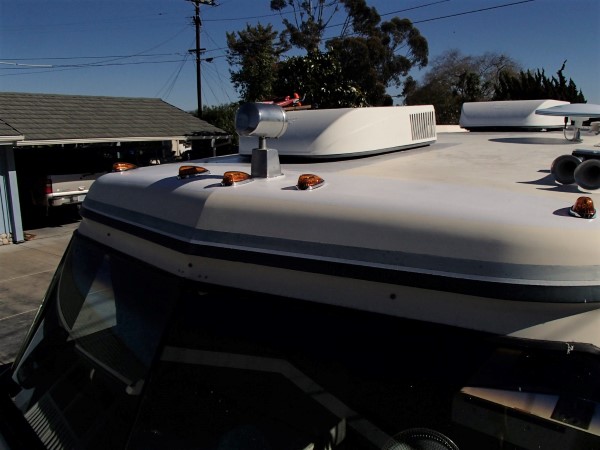 New front LED clearance lights became a "must do" after the last rain, the roached out originals were leaking badly.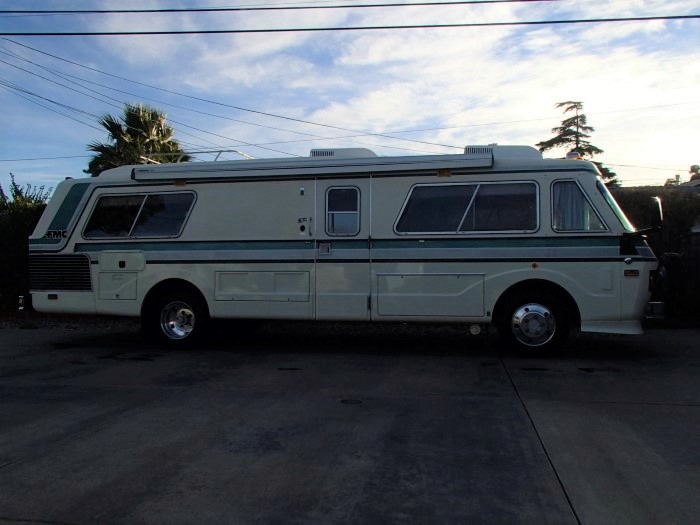 interior shampoo'd and exterior detailed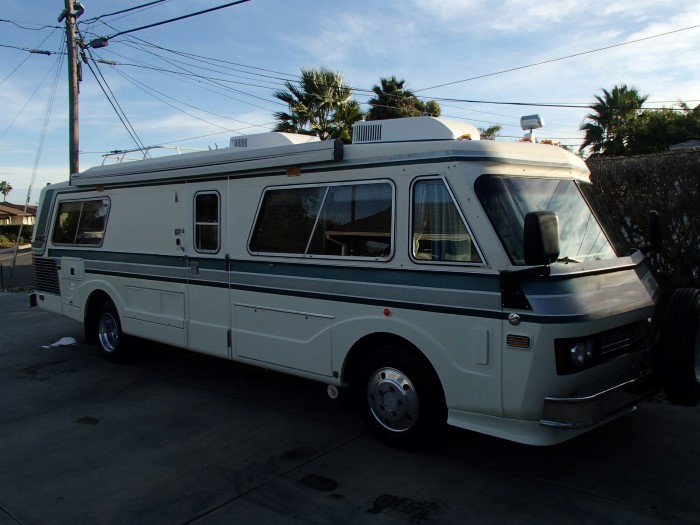 (2 Comments)
still needs a professional polishing but it's ready for our maiden camping trip next week. Just a two nighter at a local camp ground but it'll be nice to get some actual use out of it..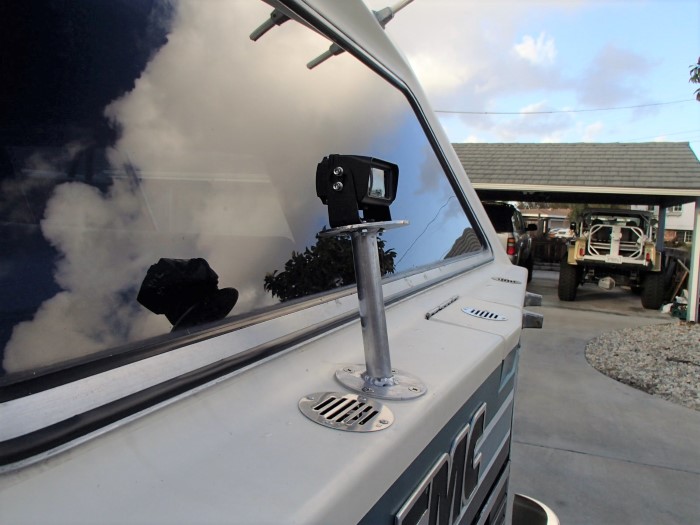 tested the rear view camera direct mounted and it was a bit too low, fabbed up a quick aluminum pedestal to elevate it 6" and it gives a great view now