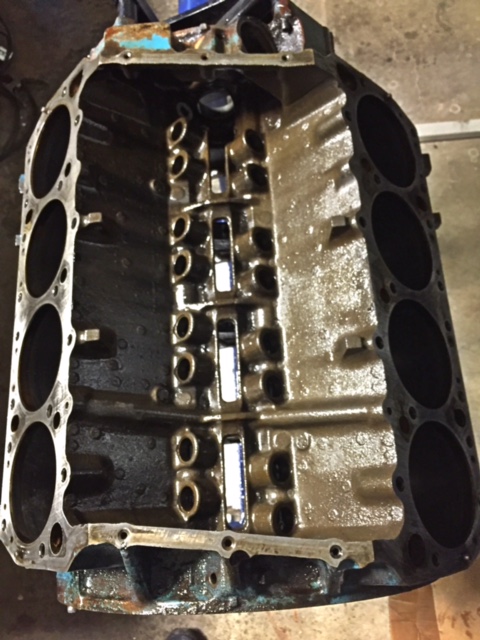 Another boring picture, from here on we start adding things. I'll send the block and water pump housing over to the machine shop as soon as the pistons and camchaft bearings arrive.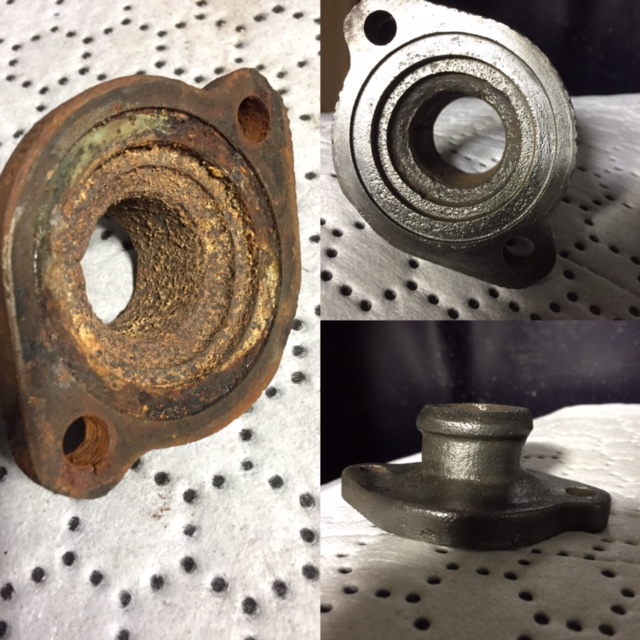 (2 Comments)
I have been messing around with rust removal by electrolysis for quite some time. A while ago I imported some carbon graphite plates from Israel (e-Bay) to use as anodes. I tested them yesterday and they really made a great difference. The prosess is a lot cleaner and way more efficient than with iron anodes. This is the thermostat housing after 2 hours i the electrolysis and a very light cleaning of with a wire-brush.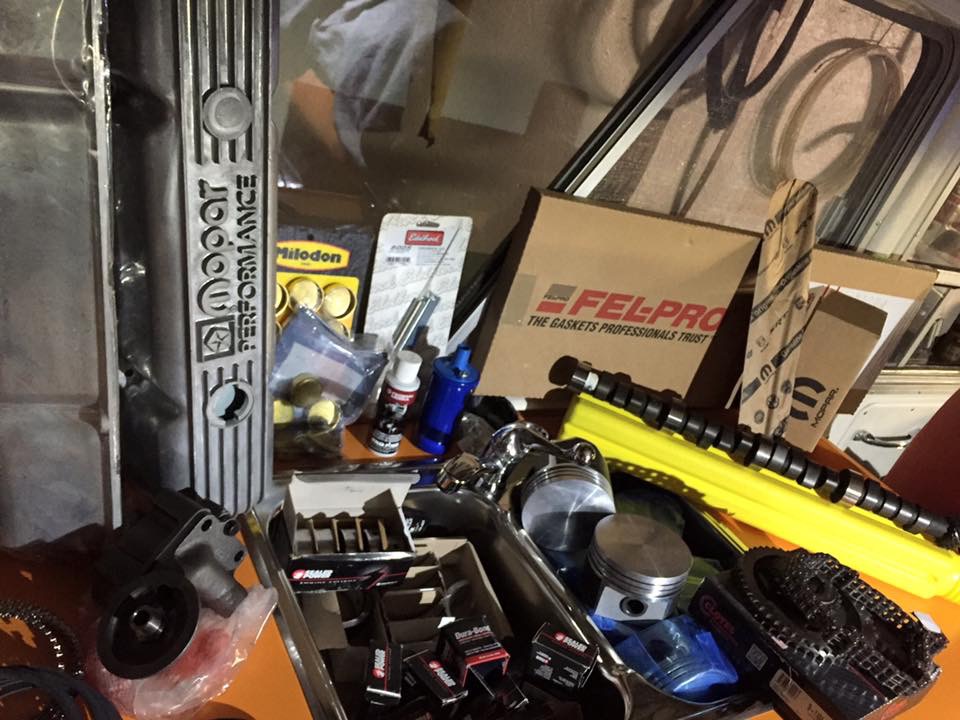 (3 Comments)
Santa brought in some more parts. Can't wait for the holidays to end and have the block done.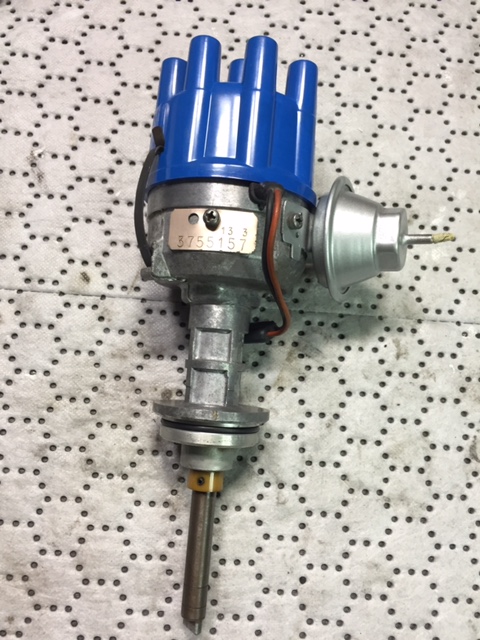 Engine block is at the machine shop so now it's time to do some cleaning up on the parts to be reused.