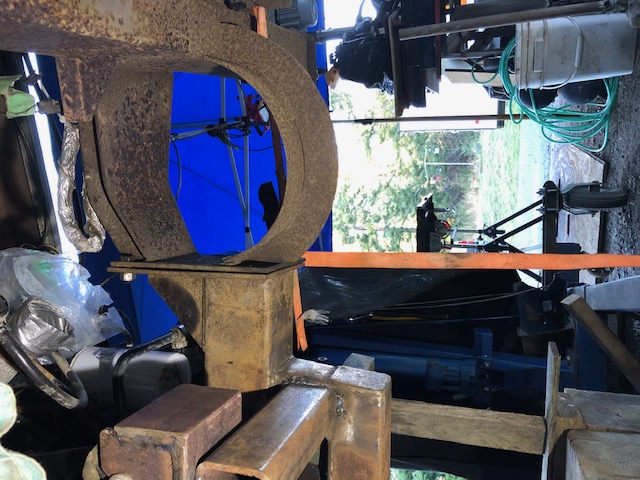 (1 Comments)
I plan to reinforce the old 'hoop-mount' for good measure later on, but I may also end up running the exhaust through it again - like the good old days - so for now it'll have to wait.


Ready for final weld and gusset(s).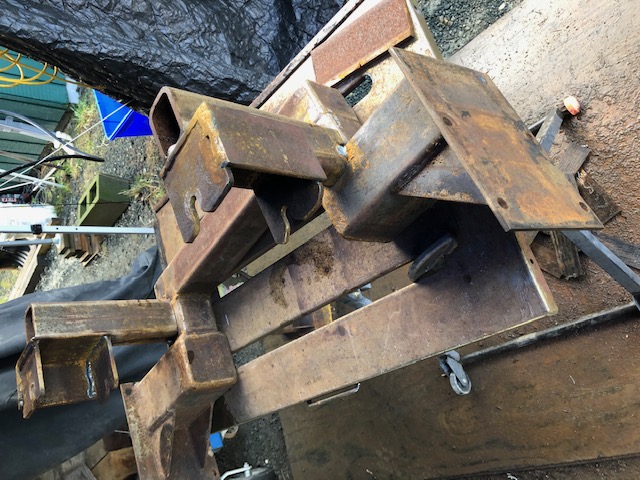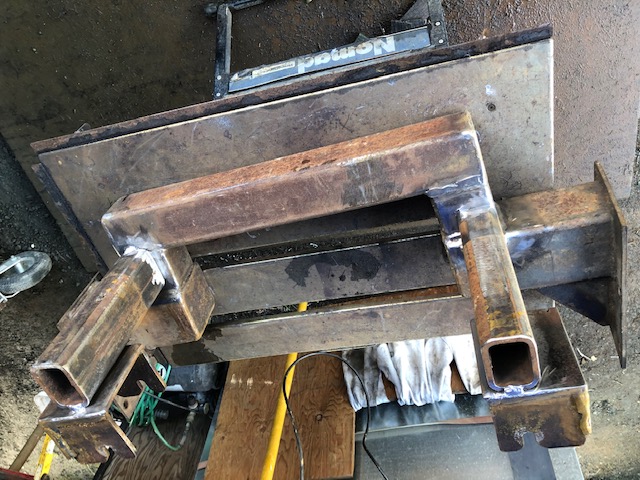 Strangely, the 12V Cummins (P-pump engine) mounts are about 1" higher and an inch or so farther back towards the trans on one side. You can sort of make that out looking at the mount from this view. Again, I'll try and reference these measurements in a drawing later.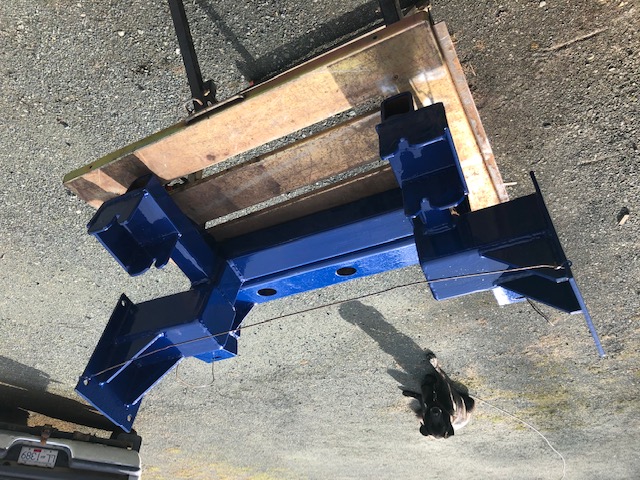 Coat of rust paint brushed on and ready for test fit. (fast forward): As I mentioned, I still have work to do on this as we've discovered the engine needs to sit about 1" higher and I'm also going to add another gusset to each side on the horizontal plane to beef it up some for piece of mind. Rad support arms will be added after final engine placement is confirmed.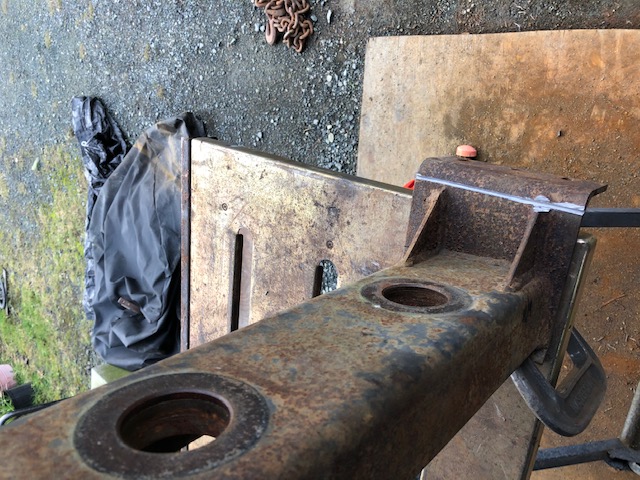 (1 Comments)
Trans cross-member next. As the 12-valve & 47RH will be sitting substantially lower than the old 440'/727 did, the trans x-member needs to be suspended 1" or more lower below the chassis. I'm doing this by cutting off the OEM horizontal 'wings' on each end and replacing them with longer pcs of angle iron, bored & machined for the mount bolts.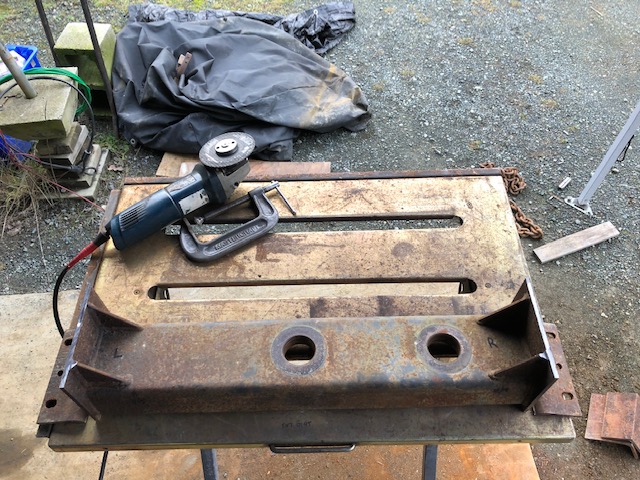 With both ends cut off just below the radius of the bend, it leaves a good flat surface to weld the angle iron extension to.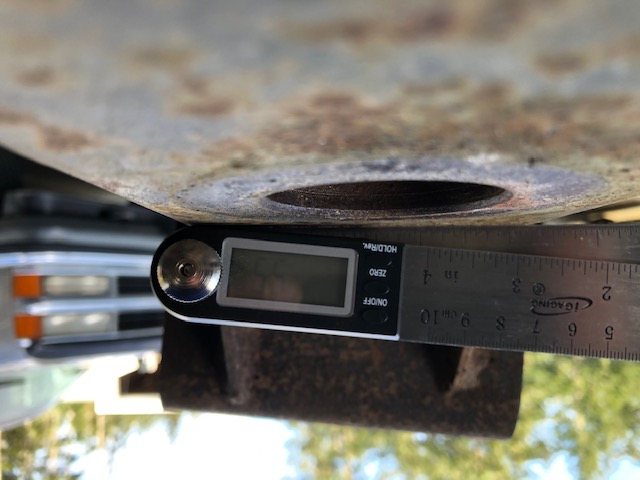 It's worth pointing out here that because the FMC engine/trans was installed roughly 5-deg out of level to the coach (the engine/trans rises upwards moving away from the diff) and the trans mount crossmember is also tilted (up to the rear) about 5-deg so it mates better with the bottom of the trans. Because the Cummins will sit closer to 'level', I've reduced the 5-deg angle to closer to 2 to 3-deg. Again, this is why the ends of the trans cross-member need to be extended vertically so it can sit/hang lower than before.