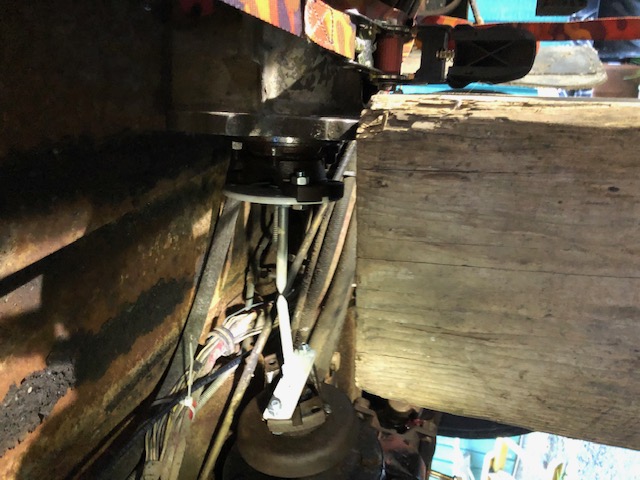 Before proceeding, double-check alignment. The big wood block the end of the trans is resting on is sitting on my motorcyle lift for vertical adjustment; meanwhile, the little ratchet strap in the upper right corner is wrapped around the tailshaft housing and served adequate for horizontal adjustment.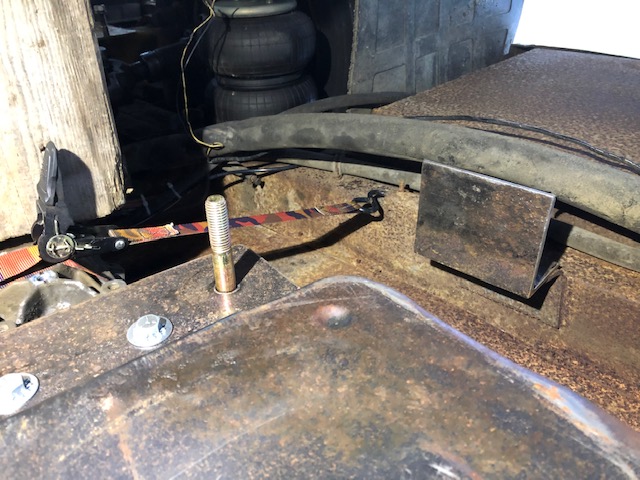 Port side here.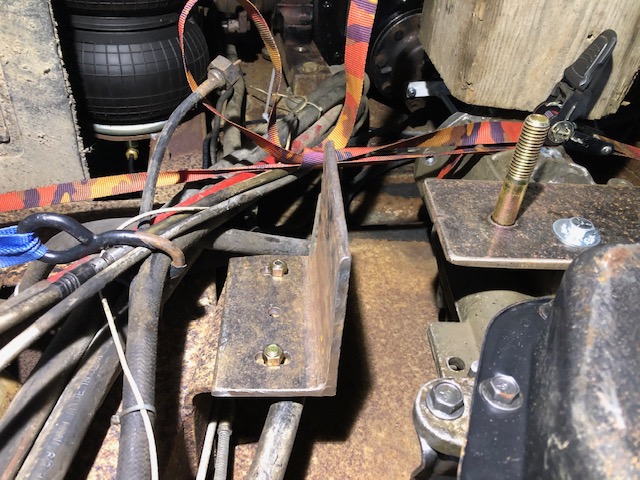 First, the TCM brackets get bolted in place. Starboard side here.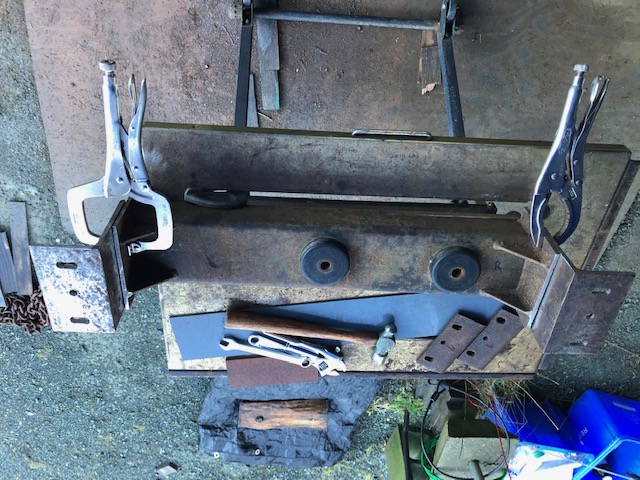 Ready to 'clamp-in-place' on the coach then tack-weld them exactly where they will live forevermore.